Masters of Education, Licensed Clinical Professional Counselor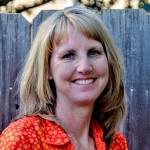 From Jeanine: "I believe that everyone is on their own personal journey. There are times along this journey where it feels like our lives or destinies have become out of our control. Whether this loss of control is due to circumstances we have chosen or that have been chosen for us, it is my goal to join with clients on this journey and, through self-discovery, regain this sense of control.
"Parenting is one of the areas along this journey where you may feel out of control. It is one of the most rewarding and challenging tasks you'll have the opportunity to experience, but there are times when the joy of parenting has been robbed from us. It is my passion to partner with parents and children to regain this joy and experience the amazing blessings that these relationships can bring."
Jeanine specializes in working with children, families and couples with a variety of life's issues, such as trauma, adoption, attachment, depression, anxiety, parenting, behavior concerns and relational issues. "I bring a calm presence and quiet enthusiasm from a Christian perspective to the therapeutic relationship."
Credentials:
B.S. in Psychology
M.Ed. in Counseling
Licensed Clinical Professional Counselor
Extensive Training in Play Therapy
Trained in Lifespan Integration (a gentle body-based technique to heal trauma and anxiety)
PREPARE/ENRICH Facilitator
Works With:
Trauma
Anxiety
Depression
Christian-based therapy
Children
Parents
Couples
Individuals
Families
Professional Memberships
American Association of Christian Counselors
Insurance:
Jeanine is in-network with the following insurance plans:
Amerigroup (Kancare)
Blue Cross Blue Shield
ProviDRs Care
Sunflower (Kancare)
United (Kancare and Commercial Plans)
Call Jeanine directly at (316) 425-7774, ext. 3006, or fill out her contact form.